Hippeastrum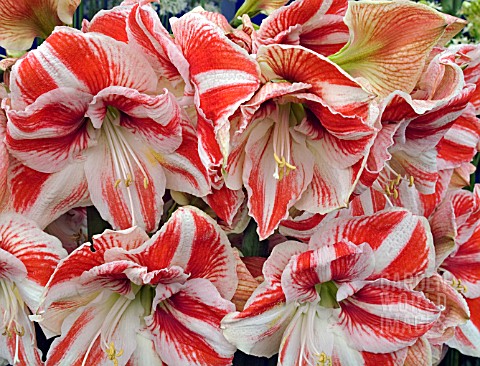 don't these remind you of peppermints?
Native to the Andes mountains of Chile and Peru, the amaryllis was discovered in 1867 and soon became popular with floral enthusiasts the world over due to its large, vibrant petals and tall stems. The word amaryllis originates from the Greek word amaryssein - perhaps a reference to the common star-shaped marking in the center of the blooming flower.
Also known as belladonna, naked lady, St. Joseph's staff and the March lily, the amaryllis stands for radiant beauty, pride, and determination. It is also associated with the astrological sign Sagittarius, which is characterized by a passion for travel and adventure.
To learn how to grow amaryllis from bulbs, check out our tutorial
here
.