Chrysanthemum Morifolium: Dendranthema Grandiflorum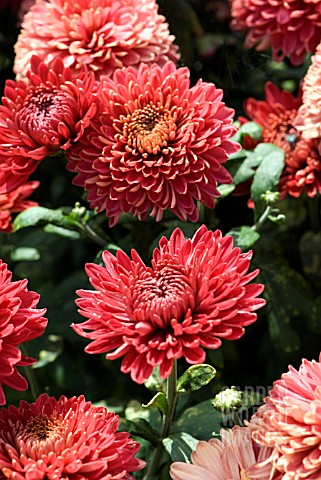 "Chrysanthemum Myss Jem" by Jacqui Dracup
Because the chrysanthemum blooms in November, it stands for the light of

hope

in dark times.
A noble flower in Asia, the chrysanthemum is mentioned by Confusius and often appears on Chinese ceramics as the flower of autumn, a symbol of harvest, rest, and ease. A Chinese painter might have spent and entire lifetime trying to render one chrysanthemum's delicate bloom. The rising sun on the Japanese flag aslo resembles a chysanthemum.
In Victorian flower code, a white chysanthemum stood for truth, a yellow chrysanthemum for slighted love.
-The Meaning of Flowers. Myth, Language & Lore by Gretchen scoble and Ann Fields